Bio-Trade & Consulting is a supplier of semi-precious gemstone rough as well as semi-precious & precious gemstones. Other stones we source as rough or cut from the mines or the mine owners and this includes precious stones in calibrated sizes.
A precious gemstones create tradition as an investment and effective safekeeping of property has been used for centuries. It has always combined beauty and high quality. At present 7% of free financial resources from citizens of the EU are invested in diamonds. It expresses the cohesion of ancestry in the course of time when passed down from generation to generation.
We deliver for our clients:
NPK,Urea, Ammonium nitrate, Ammonium sulphate, Ammonium phosphate, Calcium ammonium nitrate, Monoammonium phosphate, Potassium nitrate, Boric acid, Borax Decahydrate, Cooper sulfate,  Other fertilizers and chemicals depends on Client's demands.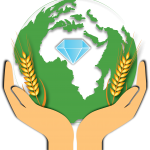 We truly believe in shared economic prosperity and toward that end, we seek and stress on our marked diversity. We fully believe in the ''human factor'' as a source of inspiration and determination of business opportunities.