BUILDING TELECOMMUNICATION SOLUTIONS
We are developing and providing a wide variety of telecommunication solutions and related services  to consumers, small- and medium-sized businesses.
INDUSTRIAL SECURITY SYSTEMS
Bio-Trade & Consulting helps manufacturing, processing and engineering companies to protect critical areas and processes.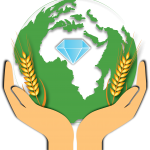 We truly believe in shared economic prosperity and toward that end, we seek and stress on our marked diversity. We fully believe in the ''human factor'' as a source of inspiration and determination of business opportunities.