SATELLITE SYSTEMS, NETWORK SOLUTIONS, FIBER OPTIC
BUILDING TELECOMMUNICATION SOLUTIONS
We are developing and providing a wide variety of telecommunication solutions and related services to consumers, small- and medium-sized businesses and large enterprises, including customers in the government, health and education sectors. Our mission is to invent and deliver trusted networks to help our customers unleash their value. We believe that networks are the foundation of our ultra-connected world. They need to be built to achieve the potential of every customer with flexibility, speed, and trust.
We have experience in WAN & LAN network, SDH & PDH, Point to Point & Point and multipoint systems, microwave transmission systems, wireless systems, fiber optic network, IP PBX, video conferencing system, PAGA, intercom, Radio TETRA & DMR systems, Master clock, Weather stations, Radio Tower, Telecom shelter, Telecom cabinets, constructions, VSAT & Intelsat systems, structure cabling, furniture, large screens, Control Center room, network management system, Access point-WiFi, WiMAX systems, Telecom AC/DC Power supply backup.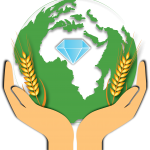 We truly believe in shared economic prosperity and toward that end, we seek and stress on our marked diversity. We fully believe in the ''human factor'' as a source of inspiration and determination of business opportunities.