Critical Infrastructure Protection
MICROWAVE INTRUSION DETECTION SYSTEM, GPS MONITORING, X-RAY SCREENING
BUILDING TELECOMMUNICATION SOLUTIONS
Bio-Trade & Consulting helps manufacturing, processing and engineering companies to protect critical areas and processes. Bio-Trade & Consulting offers technologically advanced security products from long-standing trusted partners so you can maximize security investments across your entire commercial, industrial manufacturing or critical infrastructure facilities. While we provide basic security systems we also offer a wide range of security products that can help you increase efficiency while reducing risks. Bio-Trade & Consulting can outfit your business with the latest security technology to give you the greatest sense of control. From GPS monitoring to security cameras with digital zoom to retina scanners, our security company can accommodate your needs.
We have good experience in bullet proof vests, military and police uniforms, under vehicle inspection system, automatic name plate recognistion systems, fence intrusion detection system, Microwave detection systems, Pipeline intrusion systems, Pipeline leak detection systems, barrier & crash tested barriers, Road blockers & crash rated road blockers, turnstiles, Tyre killer, Car counting systems, X-Ray screening systems, Guard Tour systems, security lighting, HV&LV cables.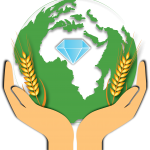 We truly believe in shared economic prosperity and toward that end, we seek and stress on our marked diversity. We fully believe in the ''human factor'' as a source of inspiration and determination of business opportunities.